ACCOMMODATION: WHERE TO STAY IN DUBAI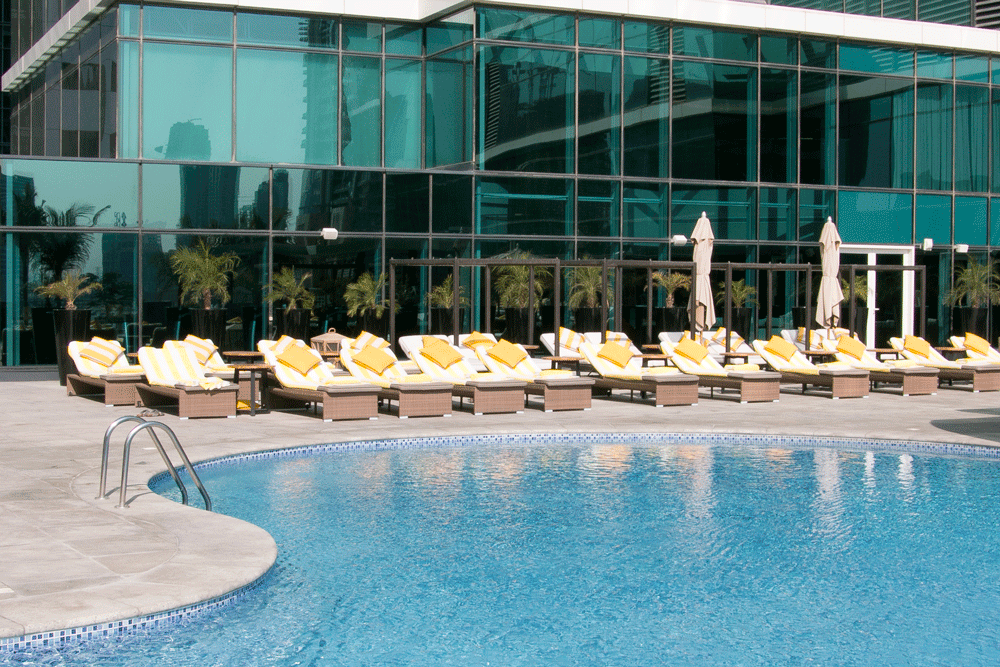 If there is one thing on offer in Dubai, it's hotels - not your average, stock standard hotel, I'm talking pure luxury. And if you want to know where to stay in Dubai, the choices are limitless. But a trip to Dubai isn't complete without staying at one of their many opulent hotels. My preference? The indulgent Taj Dubai. A world class hotel destination, the Taj Dubai is an inspiring blend of sophisticated luxury, authentic Indian heritage and contemporary style.
Offering many extraordinary moments, the Taj Dubai has everything a discerning traveller could dream of – extravagant rooms, an indulgent daily buffet with a menu that changes daily, a glistening swimming pool with resplendent yellow and white striped day beds and lounges, a fully equipped gym and panoramic views of Dubai and beyond.
So if you're struggling for choice and you're not sure where to stay, I'll let my photos do the talking. Trust me, you'll want to book nowhere else!
TRIP NOTES What: Taj Hotels Where: Dubai, United Arab Emirates When: All year round Website: www.tajhotels.com