HOW TO MAKE THE INSTAGRAM ALGORITHM CHANGES WORK FOR YOU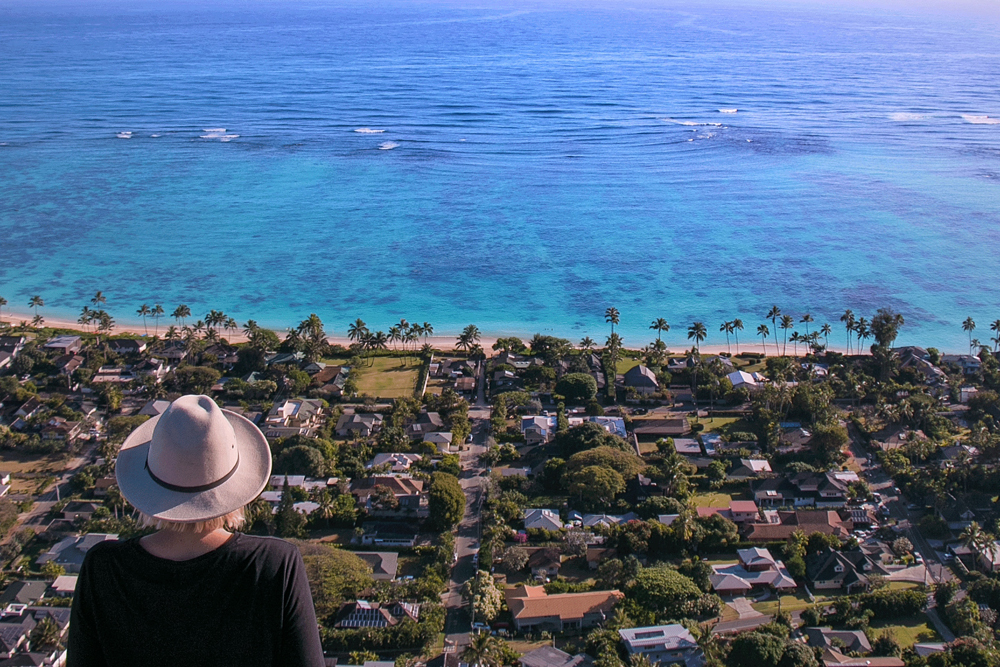 In a follow up to last week's blog post where I wrote about your blog and website presence being more important than ever given the latest Instagram algorithm announcement, I thought it would be a good idea to offer some insight into how you can make these changes work for you, whether you're a blogger, entrepreneur, creative or professional. Because let's get real for a moment, Instagram is a free platform and they can do whatever they like. So instead of getting left behind, below are a few tips on how you can get ahead. But first.
I've read numerous articles online that Instagram are going to reorder the 150 photos you see in your Instagram feed. The major factor here to consider is that not everyone can see you current content – Instagram has always limited the quantity of photos that appear in your feed. You may or may not have known that! Put simply if you follow 300 people and they all post at the same time (let's say for arguments sake in the evening) then you are only going to see 150 of those photos. This is a constant which has never changed, it's always been like this! However in saying that it's so important to know by looking at your engagement to figure out when most of your community is on Instagram and post at that time. Sounds counter effective given the 150 photo rule, but it does work. That's why people post at peak times, first thing in the morning and in the evening, when people are at home relaxing in front of the TV.
Ok here are my tips.
GET BACK TO BASICS For everyone you follow like their photos, write back to comments, find out what your community wants to see more (and less) of, and comment on more photos. If you have a unique hashtag, find out who has been using it and thank them personally on those photos they've posted.
FIND OUT WHO YOUR COMMUNITY IS Consider doing a twice yearly survey of your community through your blog, website or newsletter. By doing this, you will find out who your community is and you will be in a much better position to craft better content, for which your community will ultimately engage with. Now obviously your community is at the mercy of Instagram, so take it to the next level by asking them to turn on post notifications so they never miss your Instagram posts.
TAKE PEOPLE TO YOUR BLOG OR WEBSITE This is something I have been talking about in all of my business meetings, blog posts, workshops and coaching sessions since last year – incentivise people in your community by giving them free stuff. Upload a post on Instagram letting your community know you have a new Tip Sheet, or Cheat Sheet, or DIY How To, or Travel Guide which they can download and print for free on your blog or website. By sharing freely, you become known for your something and your community views you as an expert. This builds trust with your community and leads to website traffic, and if you sell a physical product or eBooks, it will lead to sales.
DON'T TURN ON POST NOTIFICATIONS Last night Instagram went into a little meltdown, I'm sure you noticed it. People starting posting that the Instagram algorithm update would be happening today, so everyone rushed to ask their communities to turn on their Post Notifications. First up, this is not happening, just yet. Even Instagram assured everyone this was the case. Personally, asking people to turn on their Post Notifications is going to get very spammy, especially if you post multiple times a day. If anything, it will make people unfollow you. So I think until their is an official announcement, focus on creating beautiful content that matters, like and comment on the accounts you follow, incentivise people to sign up to your newsletter (more on that next) and encourage people to visit your website or blog.
DRIVE NEWSLETTER ENGAGEMENT As I've said before, you own your newsletter list so it's more important than ever to encourage people in your Instagram community to subscribe to your newsletter. The single biggest reason why you need to build your newsletter list is because they have actively signed up, which means they are already very engaged with your content. But what about people who haven't signed up yet? Update the URL link in your Instagram profile to direct people straight to your Subscription page. Let them know when they join, they will receive exclusive content, giveaways and tips delivered straight to their inbox.
CREATE VIDEO CONTENT As I've said before, video content is king. It's time to start creating videos of whatever it is you do. YouTube is, in my regard, one of the best social media platforms. When I first started Mister Weekender, I produced a couple of videos on my trips to Japan and Peru, but I didn't love the process. I now realise how important video is and am excited to kick start my Travel Channel later this month when I am in Sri Lanka and the Maldives - so I hope you guys start posting (more) videos too! Because the secret to getting ahead is getting started.
GET OUTDOORS Wait, what algorithm changes? Exactly. Instagram is all about perspective, so it's more important now than ever to be thankful, but also be mindful and enjoy what's around you. So turn off your phone, get outdoors, go exploring and have adventures!
FACEBOOK | INSTAGRAM | PINTEREST | SNAPCHAT